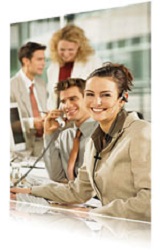 DEPARTMENTAL ORDER (FBI REPORT/PERSONAL BACKGROUND CHECK)
ApplicantService.com offers fastest and most convenient Live Scan fingerprinting services for Departmental Order background check. Click "Begin Processing" to get started. Biometrics4ALL is a FBI Authorized Channeler providing FBI Criminal History Reports in compliance with U.S. Departmental Order 556-73, under the regulatory authority of 28CFR16.30-34. We provide fingerprinting services via our network of hundreds of LiveScan Fingerprinting Service Members submitting to the U.S. Department of State/FBI, which can be used for:
Requesting a copy of your FBI criminal record to challenge the content within, review or correct information, and other court-related purposes.
Meeting requirements to live, work, or travel in a foreign country.
Adopting a child (some states require state specific or local background checks).
Sending results directly to your attorney for review to ensure fair and accurate legal representation.
To get started, take the following steps:
Create a new personal account on this website (if you have not already done so).

You must have a cell phone to enable the texting transmission of single-use Access Codes that prevent unauthorized access to your personal information or criminal history.
Your personal information will be fully protected with the highest level of data encryption at all times.
We will not use or share your personal information for any other purpose other than to attain your criminal history (see our privacy statement for details).


Log onto ApplicantServices.com website.
Click on the Begin Processing menu on the left side and follow the 5 simple steps:
Step 1: Select the purpose of your background check (e.g. Personal Record Review, FINRA, etc.)
Step 2: Choose your preferred Service Center location and make an appointment.

You can search by full or partial address, cross streets, landmarks, etc.
You may attain driving directions, satellite and street views for your convenience.

Step 3: Pay for the transaction online using Visa, Master Card or Discover credit card.
Step 4: Provide your consent for us to process your transaction
Step 5: Print and complete the required form (provided in Step 5)
Bring the completed form to the desired LiveScan Service Center found in Step 2 for processing at your background check appointment.
Terms and Conditions for FBI Personal Record Review under U.S. Departmental Order 556-73:
The FBI Criminal History Records Information (CHRI) also known as the "rap sheet" contains arrest, conviction, and sentencing information from all 50 U.S. States, the District of Columbia, and U.S. Territories of Puerto Rico, Guam, and Virgin Islands.
Your CHRI Report includes record dates; names and aliases associated with arrests; arrest charges; arrest dispositions (if available); which authority contributed the record to the FBI; and information pertaining to military service, naturalization, or federal employment.
Results are typically available within 24 hours under the History section of this website.
This service is only available to individuals that are U.S. Citizens or Legal Permanent Residents (a.k.a. "Permanent Resident Alien," "Resident Alien Permit Holder," or "Green Card Holder"). Non-qualifying individuals must submit requests directly to the FBI. Please visit: https://www.fbi.gov/services/cjis/identity-history-summary-checks#Submit-a Request to the FBI.
Results cannot be used for employment and/or licensing purposes within the United States. These types of requests should be coordinated with the appropriate state identification bureau (or state police) for the correct procedures.
You must bring two forms of photo identification to your LiveScan Service Center appointment. At least one form must be a government-issued photo identification (e.g. Driver License, State ID, military ID, or Passport).
You must complete the FBI Background Request form by filling in the following: Your full name, any aliases, date of birth, address, country of citizenship, city/state of birth, sex, race, height, weight, eye color, and hair color.
In the rare event (less than 2%) your transaction is rejected by the FBI (typically for poor quality fingerprints), you may go back to the same service center for free reprocessing within 90 days from the original transaction.
FBI Report/CHRI/Results are purged from our server after 30 days. You may print the results before purging for your records.
Challenges to the FBI Results must be made directly with the contributing agency. You may mail requests to:
FBI CJIS Division
Attn: Correspondence Group
1000 Custer Hollow Road
Clarksburg, WV 26306